Just lifted this from my art blog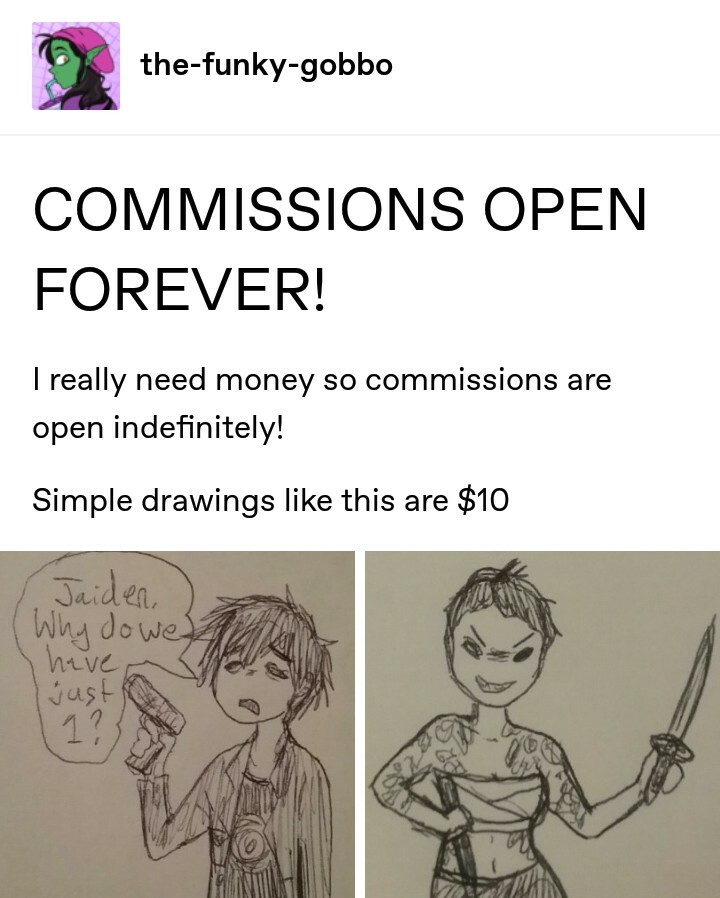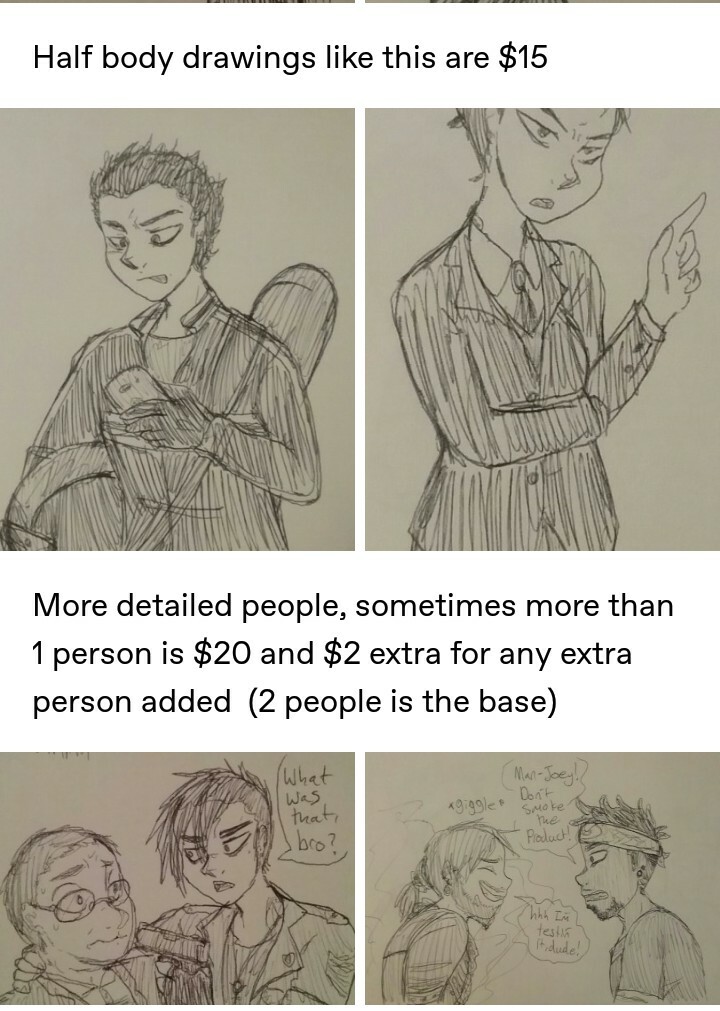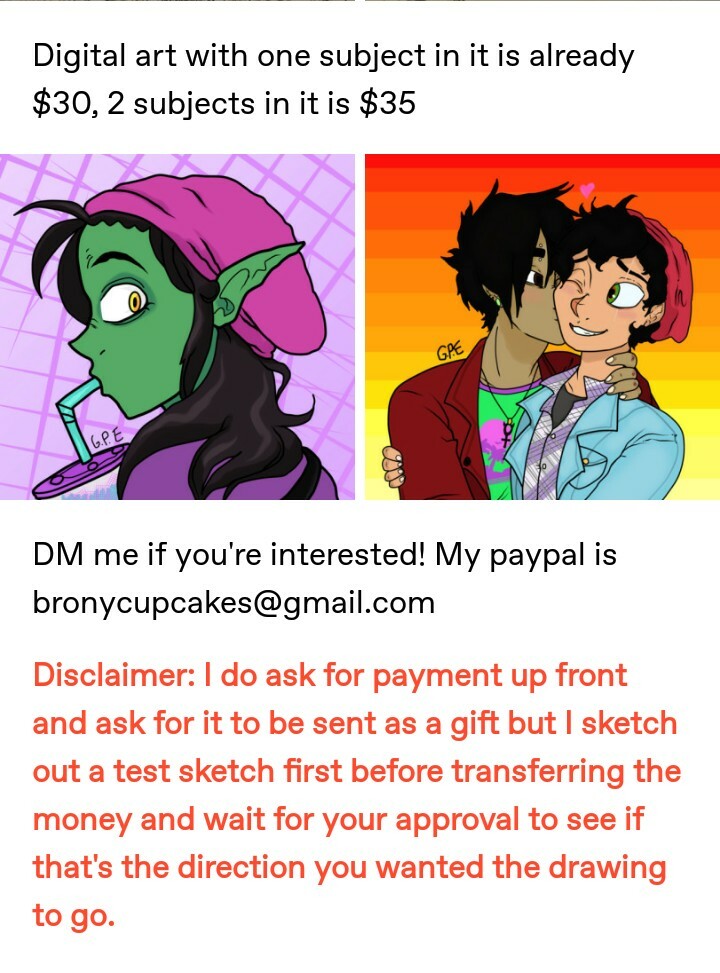 I will draw humans, furries, monsters, etc. I just need a good ref to work with, visual or verbal is fine.
I struggle with heavy armor and mechs unfortunately.
I also accept nsfw commissions!
Strictly will not do: Underaged, hyper/extreme body types and kinks (including vore), and scat.
Anything else is fine though!
If you're interested please DM meme